We have horses and ponies in all sizes and
for different purpose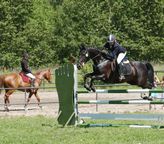 Sven-Inge has more than twenty years of experience from selling horses and he will help you finding the right horse or pony suitable for your needs and expectations.
_______________________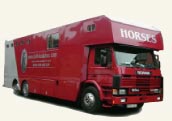 Transportation
When buying a horse we can offer transport of horses as far as to Uppsala (about), in Sweden.
We can also offer transport down in Europe, Denmark, Germany and Holland every second week.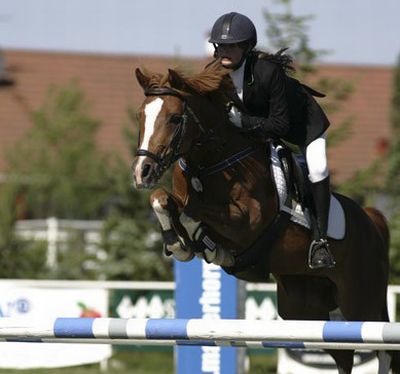 Four Socks och Sofia Jacobsson

Our farm is in the southwest of Sweden. Just 30 minutes from Helsingborg and the border to Denmark at E 6, Ängelholm north towards Göteborg, exit 35.


Of course it will be possible for you to have your own wishes and desire, so that the horses will suite you and your expectations.
We can always offer you both ponies and horses with potentials for, or experience of competitions.


If we don't have any horse suitable for you, there is a possibility to go with us to the Netherlands, Germany or Ireland to try out different competition horses or ponies there.


The prices for these horses are related to there age, merits and capacity.


For more information about which horses we have at the moment,
please contact Sven-Inge, phone

+46 708-482 139 or

e-mail Sven-Inge
Right of Exchange!
We are also able to offer "right of exchange", meaning that you can exchange to an equally good horse or pony if it for any reason wouldn't work out between you as a rider and you new horse you have bought from us. This has to be done within a certain time agreed on, for example 3 months.
We also have the possibility to change horse with you, if you need a bigger or better pony, a horse with more capacity or perhaps you need a more quite one. We can offer you to change your old horse for a new one.

Insurance
I can also take care of the insurance of the horse, as I'm "Agria agent". Talk to Sven-Inge about the best insurance and a payment plan that is suitable for you.

All horses are checked by the Huntley Equine Clinic, Ängelholm or the ATG-clinic in Malmö before delivery. More info: www.huntley.se