horses for sale
Please contact Annika for further information
phone +46 708 122 338
or E-mail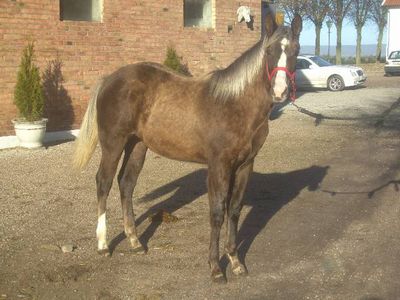 SPORTY COPPER WISH -

SPB Palomino filly, 2006 reg.nr: 883,629 after Sporty Danny, the paint-stallion in Europe that has won most APHA-p.

Sporty Copper Wish, mother is MG Copperkitn Doll who is after Docs Smokin Lena. Today Sporty Copper Wish is 143 cm with a fantastic nice model for Pleasure, Hunter and Trail.

She is correct in her legs and very stable in her mind. She is used to be tied up, easy to load in a trailer and quite to handle. She is OLWS N/N.
_________________________________________________________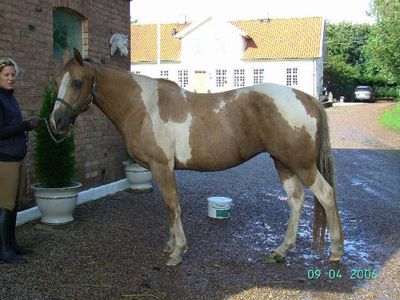 The perfect family mare MG Copper Kittn Doll, Palomono/Tobiano b.-92 reg nr: 238,386 ca 158cm, after Docs Smokin Lena is for sale. She is very nice to ride, easy to handle, quiet in all kind of situations and a perfect mum. A typical hobby and family horse, OLWS N/N.
Price. 3.500 Euro
_________________________________________________________