Competition horse or a nice quiet pony for your children?
I will help you to find the right horse for you. If you are looking for a competition horse on a certain high level, you have the opportunity to go with Sven-Inge to Ireland or Holland and try horses that have competed on different levels.
_______________________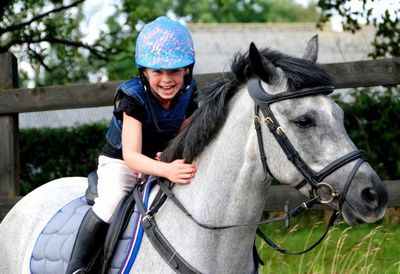 Stall Kuskahus is a stable with horses for sale. Here we can provide approximately 45 horses and ponies in different sizes and education level.
Most of the horses at Stall Kuskahus are imported from Holland, Germany or Ireland. At our place we can offer you the possibility to ride and try out different type of horses. We can also offer you a chance to "order" a certain type of horse that you know fulfils your expectations.
Our main customer are riding schools all over Sweden, but many of our customer are families and competition riders that comes to us with the hope and wishes to find the horse that suites there desire and needs.
Please always feel free to contact any of me!
Sven-Inge Ericsson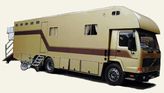 We are building horse-trucks of a high quality according to the customer's wishes, financial possibilities and needs. We have many years of experience and we will do everything to make the perfect truck for you and your horses. More info
_______________________